PhD Positions
The newly established Graduate School "Intelligent Methods for Semiconductor Test and Reliability" (GS-IMTR) at the University of Stuttgart in cooperation with ADVANTEST invites applications for full-time PhD positions (research assistant) for 3 years with a possibility for extension, 100% TV-L E13 to begin as soon as possible in 2019.
We provide an excellent research environment with the GS-IMTR, the cooperation with ADVANTEST, and within the respective institutes.
In the following, you can find a list of the first PhD positions to be installed:
The open positions are integrated into the GS-IMTR which provide
A structured, quality-assured and interdisciplinary education programme;
Subject-specific lectures and seminars for soft skills and interpersonal skills;
International networking during a stay at research institutes abroad.
Applicants should hold a master's or equivalent degree in electrical engineering, computer science, information technology, mathematics, physics, or a related discipline with above-average results. They are expected to show a high level of proficiency in both spoken and written English.
Please send your application (cover letter, academic CV, letter of motivation indicating your favorite project(s), degree certificates and transcripts of records from Bachelor/Master, names of potential academic referees) either by post to Prof. Dr. Dirk Pflüger, Institute for Parallel and Distributed Systems, Universitätsstr. 38, 70569 Stuttgart, Germany, or electronically in a single PDF file (up to 10 MB) to application-gs-imtr@ipvs.uni-stuttgart.de to arrive no later than September 5, 2019. As there will be a second call for further doctoral positions in the near future, later submissions might be taken into consideration.
The University of Stuttgart is an equal opportunities employer. Applications from women are especially encouraged. Severely challenged persons will be given preference in case of equal professional qualifications.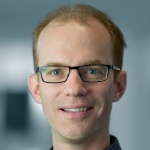 Prof. Dr. rer. nat.
Dirk Pflüger
Institute for Parallel and Distributed Systems (IPVS)