Today's economy and entire society rest upon the dependability of information technology and especially of the underlying hardware infrastructure. The "Internet of Things" affects nearly all aspects of human life, introduces severe vulnerabilities into the society and relies on strong actions towards reliability, safety, and security of information technology. Examples are autonomous systems including drones and self-driving cars or infrastructure networks including communication and energy. Thoroughly tested systems are mandatory for a responsible use of technology.
The Graduate School Intelligent Methods for Test and Reliability (GS-IMTR) at the University of Stuttgart is funded by Advantest, one of the world leaders in Automated Test Equipment. It bundles the wide competencies of different institutes at the University's Faculty for Computer Science, Electrical Engineering and Information Technology, and it is also open for other Faculties. Around ten PhD candidates and one Junior Professor will work together towards new solutions. The Graduate School's scope includes topics such as design for test and diagnosis; post-silicon validation; test generation and optimization; robust device tuning; system-level test; lifetime test and reliability management; and test automation. A modern understanding of these topics demands novel artificial intelligence methods and has tight connections to data science, data analytics, data understanding, visualization, security, and privacy.
The Graduate School has been formally established in February 2019.
Contact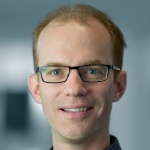 Dirk Pflüger
Prof. Dr. rer. nat.
Institute for Parallel and Distributed Systems (IPVS)