PhD Positions
The Graduate School "Intelligent Methods for Semiconductor Test and Reliability" (GS-IMTR) at the University of Stuttgart in cooperation with ADVANTEST invites in its second funding phase applications for
10 full-time PhD positions (research assistant, 100% TV-L E13) for 3 years starting in April 2023.
The GS-IMTR is an interdisciplinary graduate school combining research expertise from computer science, electrical engineering, information technology, and beyond. GS-IMTR is Germany's first industry-funded Graduate School, established in cooperation with ADVANTEST, a major global manufacturer of automatic test equipment for integrated circuits. Its overall aim is to develop new methods for topics such as design for test and diagnosis; post-silicon validation; test generation and optimization; robust device tuning; system-level test; lifetime test and reliability management; security, privacy and reliability of testing; test for advanced and emerging technologies and test automation. A modern understanding of these topics demands novel artificial intelligence methods and has tight connections to data science, data analytics, data understanding, machine learning, security, and privacy.
A structured doctoral program includes a supervision concept, mentorship from Advantest, measures for international mobility and a research stay abroad, as well as a tailored qualification program with subject-based and soft-skill courses.
Positions are being offered in the following 10 research projects, for details about each project see below:
Virtual Test for mixed-signal Circuits: Digital Twin based Development of Post-Silicon Tests
Enhancing Test Methods by Magnetic Fields
Over-the-Air (OTA) production-test concepts for future millimeter-wave antenna array
modules
Intelligent Sensing and On-Chip Learning for Silicon Lifecyle
Test and Reliability Challenges for Advanced Sub-5nm Technologies
Novel Test Methods for Emerging and Classical Memories using Magnetic Field
Variable selection with automated feature design for post- silicon validation and production
Automatic and Dynamic Tuning beyond Post-Silicon Validation
Explanations for Failures from Software Testing
Privacy-Preserving Machine Learning for Semiconductor Testing
Applicants should hold a master's or equivalent degree in electrical engineering, computer science, information technology, mathematics, physics, or a related discipline with above-average results. They are expected to show a high level of proficiency in both spoken and written English.
Please send your application (cover letter, academic CV, letter of motivation indicating your favorite project(s), degree certificates and transcripts of records from Bachelor/Master, names of potential academic referees) either electronically in a single PDF file (up to 10 MB) addressed to the corresponding project lead(s) to application-gs-imtr@ipvs.uni-stuttgart.de, or by classical mail to
Prof. Dr. Dirk Pflüger
Institute for Parallel and Distributed Systems
Universitätsstr. 38
70569 Stuttgart
Germany
until January 29 2023. Information in accordance with Article 13 DS-GVO on the processing of applicant data can be found at https://careers.uni-stuttgart.de/content/privacy-policy/?locale=en_US.
We will indicate on the website which positions have already been filled; later applications might be accepted.
Contact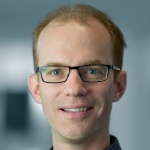 Dirk Pflüger
Prof. Dr. rer. nat.
Institute for Parallel and Distributed Systems (IPVS)